Disclaimer: This post contains affiliate links, sponsored content or reviewed products. Regardless, all opinions expressed here are my own. I would never suggest anything to you that I wouldn't use myself. -Jennifer
The holidays are coming, and if you're like me, you're trying to figure out what the heck to get the kids. If you're already done shopping, kudos! I hope to one day study under you lol
But for the rest of us who haven't even begun to think about shopping, here's an idea. This beautifully illustrated book allows you to put your child in the story. Your child will match up each princess with her greatest wish and then fill in a page with her hopes and dreams. This book will teach your daughter that being a princess isn't about wearing a fancy dress and living in a castle but rather it's about being brave, honorable, and hardworking.
Plus, if your little princess is a fan of the Disney Princesses, she'll absolutely love seeing her photo in this book, along with the other princesses!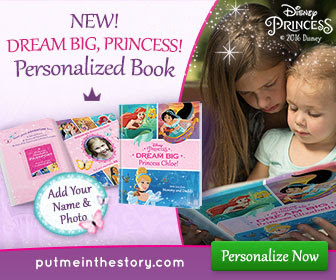 Use code DREAM20 to get 20% off!
Click the image above to shop!