Disclaimer: This post contains affiliate links, sponsored content or reviewed products. Regardless, all opinions expressed here are my own. I would never suggest anything to you that I wouldn't use myself. -Jennifer
Starting 10/12, you can save 25% off party invitations! Perfect for the holiday parties you'll be throwing. Also, there are limited time promotions offering up to 25% off Thank You Cards, Party Invitations, and Wedding Suites. Check below for all the deals they're offing right now.
AFFPRTY25
RUN DATES:
10/13-10/14 at
8AM PT
1013DEAL
OFFER DETAILS:
15% off $75+, 20% off $125+
OCTTHANKS20
OFFER DETAILS:
15% off no min, 20% off $99+
OCTPRTY20
OFFER DETAILS:
10% off no min, 20% off $149+, 25% off $249+
RUN DATES:
10/12 -10/14
OFFER CODE:
OCTWS25
OFFER DETAILS:
15% off no min, 20% off $99+
OCTREC20
OCTDECOR15
OFFER DETAILS:
20% off no min , 25% off $99+
OCTSD25
RUN DATES:
Valid through 12/31
FS16
FREETRY
EXTRA40SD
EXTRA40TY
SPECIAL OFFER
Did you know that BorrowLenses is part of the Shutterfly family of brands? BorrowLenses has a very special offer to share with Wedding Paper Divas affiliates. Customers can save 10% on their next photography gear rental at BorrowLenses!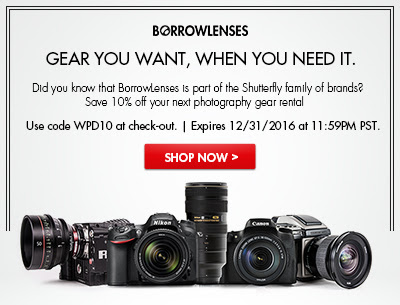 Discount code expires December 31, 2016 at 11:59pm PST and applies to your subtotal before shipping or applicable taxes. Not eligible for existing orders or on For Sale items or on Aquatech products. BorrowLenses rental orders only ship to U.S. addresses and renters must possess a U.S. credit card. This code is for rentals only, is not transferable, is not valid on items for purchase, and cannot be combined with other discount codes.