Disclaimer: This post contains affiliate links, sponsored content or reviewed products. Regardless, all opinions expressed here are my own. I would never suggest anything to you that I wouldn't use myself. -Jennifer
Boo! Halloween season is here! Get your kids in the spooky spirit with my favorite Halloween books!
We love reading these fun and not-too-scary stories before bed. In the mood for monsters, ghost stories and all-around Halloween fun? Check out my list below.
P.S. You can read all of these books on Epic!, my new favorite app! You can access more than 15,000 popular kids' books (and audiobooks, read-to-me books and more!) from any device -- for just $4.99/month.
Plus, you get your first 30 days 100% FREE!
Keep scrolling to check out my list!
1. Frankenstein: A Monstrous Parody
Age range: 5-7
Great illustrations! Plus, it's a fun, silly and kid-friendly re-telling of the story of Frankenstein. Start reading Frankenstein here.



2. The Best Halloween Ever
Age range: 9-11
The Herdman siblings are back and stirring up trouble -- so much so that the Mayor decides to cancel Halloween! It's a laugh-out-loud book that older kids will love! Start reading The Best Halloween Ever here.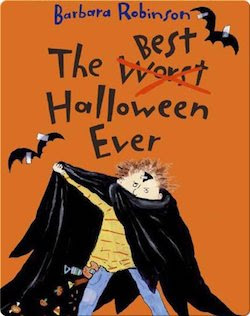 3. Spooky
Age range: 1-3
A super cute book for really little ones to familiarize them with Halloween-related words! Start reading Spooky here.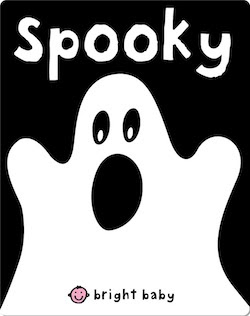 4. The Milo & Jazz Mysteries: The Case of the Haunted House
Age range: 6-8
Detectives Milo and Jazz are on the case when they discover their school's haunted house may really be haunted! If your kids love mysteries, they'll love this one. Start reading The Case of the Haunted House here.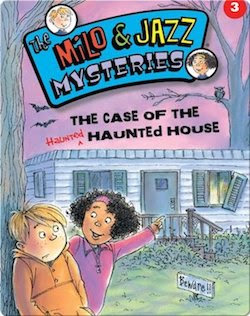 5. Araminta Spookie 1: My Haunted House
Age range: 7-9
This is the first book of the Araminta Spookie series about a girl named Araminta who lives in a haunted house with her aunt. Get ready to giggle, this is a funny one! Start reading Araminta Spookie here.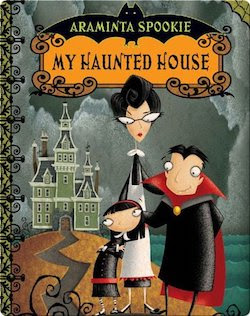 6. How to Library: Carving Pumpkins
Age range: 7-9
So glad to have this book as a resource for carving pumpkins with kids. Includes step-by-step kid-friendly instructions and lots of cool and unique design ideas! Start reading Carving Pumpkins here.



7. Halloween Good Night
Age range: 5-7
No tricks, this book is a bedtime treat! Halloween-themed but not scary at all. Start reading Halloween Good Night here.



8. Los Gatos Black on Halloween
Age range: 5-7
The monsters are throwing a ball in the Haunted Hall and you're invited to the spooky festivities! Great illustrations, plus learn some Spanish vocabulary! Start reading Los Gatos Black on Halloween here.



9. I'm a

Midnight

Snacker! Meet a Vampire
Age range: 5-7
Introduce your kids to Drake, the most likable kid vampire around. Start reading I'm a

Midnight

Snacker here.



10. The Boxcar Children: Halloween Special
Age range: 8-10
Oh, how I love the Boxcar Children! I've been reading this series since I was a kid and I love being able to share it with my own kids. You get three mysteries in this one book! Start reading The Boxcar Children: Halloween Special here.

For even more Halloween book recommendations, go here: Halloween Book List
So what do you think? Will you sign up?
Do me a favor, and share this post to your social networks!
---Jennifer