This post is part of the #BehindTheBlogger campaign to give readers an insight into the blogger. This week's entry is called Dear 2015 Me. I can write about whatever I want. But I want it to be an actual letter to myself. A letter that I would give to myself if I could travel back in time a year ago today. I hope you enjoy this post. Feel free to follow the linky below the post to read other bloggers posts.
Dear 2015 Me...
I am writing to let you know that you will have an interesting year. Not everything will go the way you plan. You'll have a few obstacles. Let me help you out with a few pointers to help you get through the year, and life to come.
Be patient.
The kids will experience their first death. B will be OK as she is a toddler, and that sort of stuff won't bother her. E will have mixed feelings. He won't be too upset, and he will hold up well. Be tender, answer questions. Do the things you think you should. He will surprise you how well he handles it all.
Be kind.
We all get angry when we drive around stupid people. We all hate when cars pull out in front of us. We get it. But, maybe we should tone it down a bit when we are in the car with the kids. E is in the backseat calling other drivers idiots. He's only 11. He shouldn't care about other drivers. He one day will be on the road, and that one day is fast approaching, you should be teaching him how to correctly handle all that. Driving is stressful, and he doesn't need to be any more stressed than he will be when he goes to take that test. You could use the reminder to calm down from time to time as well.
Breathe.
Take a deep breath. Relax. Take time for you. Make sure you get rest. Make sure you're getting whatever it is you need to ensure that you have a peaceful mind. Meditate for 10 minutes a day. It will help you more than you know. But in the back of your mind, you already know how wonderful it will be.
Take care of yourself.
Don't fall into that trap of letting yourself slide just because you may be busy. Go to the doctor. Take vitamins. Go for a walk. You can do it! You'll thank me later.
and finally,
Don't hold it all in
. Emotions, feelings, thoughts, whatever. Don't hold it all in! If you're sad, be sad. If you're angry, be angry. If you feel like you're not being heard, speak up! You'll feel better about it in the long run. And you won't explode when you're emotional bottle gets full.
I hope you have a great year, and you follow my advice.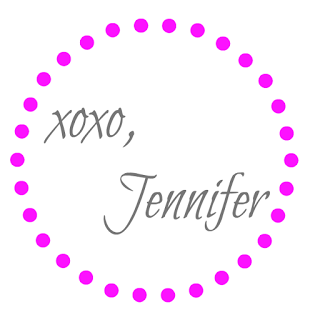 Thank you for reading a story from
#BehindTheBlogger Hop
. Every 2 weeks a group of bloggers is given a writing prompt. These prompts are very open ended, so our bloggers can write about whatever they desire. The main rule is that their blog post directly relates to the topic of that week. The point of this hop is for our readers to get to know us on a personal level. Please hop along and read all of the blog posts in this weeks hop. Just click the links below. If you want real and raw emotion, then you will find it here. After you read each post, please comment and share. We want to get to know you too!