This is my first post with Behind The Blogger. I'm not even sure what I want to write about. So I'm going to wing it as I go.
I think the :normal: person would say something like world peace, a place where my child can grow up without fear, etc. And yes, of course I'd like that. But I'd also like to be selfish.
My Christmas Wish is for myself. I want something simple. My sanity.
I know that may sound absolutely crazy. But let me explain why.
Even though I'm a stay at home mom, I feel like I have a full time job. I have insomnia, so I don't sleep when normal people sleep. Because of that I tend to sleep in later than I should. So my day starts late. Then since my husband doesn't drive (his personal choice, not required by law lol) I take him back and forth to work. I clean, but then my kids ruin that, so then I clean again. There are days where I'm just like
F
it. I'm done. I'm not cleaning this again.
Most people would say discipline your kids. I do. And if you've been reading me for a while you know my son (11) is on the Autism spectrum. He also has opositional defiance disorder. Which is a real diagnosis. Which drives me absolutely insane. Ask any parent with a kid that has ODD and they'll tell you its not as easy as a spanking or a time out. It's so much more invasive than that. Let's also add on the fact that he as ADHD. Life is pretty hectic and crazy. Now. Throw a toddler into that. Yea. Life is
fun
.
It really is. Both in the good and bad ways that
fun
can entail.
We have some great times, but we also struggle. We have battles, and we struggle to find a happy medium.
So my Christmas wish is selfish, though it benefits my family. I need my sanity. I need daily alone time to just relax and be in my own head. To read a book, or to blow dry my hair because I really just want to block out the sounds of life. Is that really so much to ask for?
That will also be my 2016 "resolution". Though I hate making resolutions. It is my main goal for next year. To make more ME time. I need it. My family needs me to stay sane, so its well worth it.
Tell me, what is your Christmas wish this year?
Check out the other blogs in this blog hop!!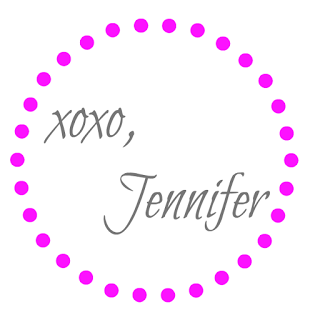 Thank you for reading a story from
#BehindTheBlogger Hop
. Every 2 weeks a group of bloggers is given a writing prompt. These prompts are very open ended, so our bloggers can write about whatever they desire. The main rule is that their blog post directly relates to the topic of that week. The point of this hop is for our readers to get to know us on a personal level. Please hop along and read all of the blog posts in this weeks hop. Just click the links below. If you want real and raw emotion, then you will find it here. After you read each post, please comment and share. We want to get to know you too!