When your husband's birthday arrives, you're sure to want to show him a special time. It's his day to celebrate (or commiserate) getting another year older. He might not want too much of a fuss, but it's always a good idea to do a little something. Some years, especially on significant birthdays, you might want to go all out. You can do anything from breakfast in bed to a surprise party. If you're not sure how to start planning, don't worry. You're not the only one who struggles for inspiration when it comes to
birthdays
. Follow this guide to plan the perfect birthday for your husband.
Planning a Schedule for the Day
The first thing you need to do is decide what you're going to do on the day. If it's a weekday, your hubby is likely to be off for work. So that rules out doing much of anything during the day, except for perhaps taking him out for lunch. Make the most of the morning and evening instead, by offering him an excellent breakfast and perhaps going out for dinner. You could even consider having a small
party
in the evening. Weekends allow for a bit more freedom, so you could plan to do something before or after his birthday as well. It could be going out for the day or having a big party.
Choosing the Perfect Gift
You won't want to do something extravagant every year, but a gift is still necessary. Coming up with something different every year can be really hard. But don't panic if you can't come up with any good ideas. You can find plenty of inspiration online to help you pick out something he'll love. Start by looking at
gifts for men
and exploring options that match his interests. For example, if he likes golf, you can search for gifts for golf lovers. It doesn't have to be one large present. You could get him several small ones for him to open all at once or throughout the day.
To Party or Not to Party?
Deciding whether to have a party is one of the biggest decisions. Most of the time, you probably wouldn't have anything too complicated unless it's a special year. For example, you might put on a bash if it's his 40th birthday. Before you go making any plans, it's best to determine if he wants a party. Even if you want to make it a surprise, try to work out whether he would be receptive to a party or not. And if it's not a surprise, listen to his wishes.
Some time to yourselves is one of the best gifts you can arrange for his birthday. With work, kids and other commitments, you might not get much of it. Planning a meal at a restaurant or another fun activity gives you a chance to
spend time together
. You could even go away for the weekend. Something else he might appreciate is some time all to himself. Take the kids out for the day and leave him in the house to do what he wants.
It doesn't take much to ensure your husband enjoy his birthday. Just a few gestures will help to differentiate it from other days.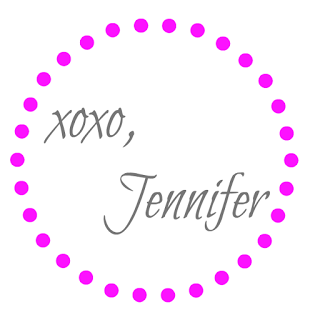 *This post may contain affiliate links. These links earn compensation for me/my blog when you click and/or make a purchase from that link. This does not affect any offers or deals being offered to you. Thank you for your support!*