*This post contains advertising links such as affiliate and referral links. I may earn compensation if you sign up through my links. Thank you for your support!
I recently posted on the more traditional ways I monetize my blog. But this time, I wanted to show the more "fun" ways that I earn. These links may contain referral links where I'll earn money if you sign up. Others are affiliate links that offer the same thing.
Cooperatize
You can earn more for writing and promoting sponsored content. You also receive traffic from the brands amplifying your post. This is pay per click. And it's easy enough. You tell the brand how many clicks you can bring, and how much you want for those clicks. They choose whether or not they want to work with you. You can also cash out immediately to Paypal. It doesn't hurt to try out. Perfect for really active communities!
Check it out here
(referral link!)
Sverve
This is a great site to connect with other bloggers, share content, and find brands to work with. Sverve offers campaigns on a variety of platforms. And they pay weekly via Paypal. (minimum threshold of $5, if I remember correctly). I've enjoyed the brands I've connected with on there, and some have even turned into relationships that have lasted :)
Check them out here!
(referral link!
)
Oh, and if you
Endorse me here
, I'll return the favor!
IZEA
So I haven't been on Izea in ages. But I recently have come back and started checking them out again. I have been editing my account, making sure everything is up to date. From what I remember, brands will contact you on the platform and offer the campaign. You can accept or deny. I believe you can also negotiate. Payout is via Paypal. Sign up
here
, or via the button to the right (
both are referral links).
Mom Buzz Media
I've worked with Mom Buzz for a while now. I love that the campaigns are pretty straight forward. you sign up, do what it asks, report links, get paid. Many times the post is already partially pre-written with what the brand wants the readers to know, leaving space for you to enter your own review, thoughts, etc. Angela is a great campaign manager, always is quick to reply, and pays quickly once your links are turned in and verified. Paysvia Paypal or Amazon most times. No minimum ;) If you're a blogger and want to join,
you can register here
. She will notify you of new campaigns via a Facebook group she created as well as emails. (I was NOT paid to post this. Nor is that an affiliate/referral link).
Shareasale
Shareasale is an affiliate network. There are over 300 merchants waiting for you to promote their products. This is perfect when making gift guides. It doesn't matter if you're a new blogger or if you're seasoned. First you need a Shareasale account.
Sign up for a Shareasale account here
. (referral/affiliate link).
Then, you can sign up for any (or all) of these merchants. These merchants often have bonus posts that will earn you $5-$20 each. They'll send an email out, and if you follow directions and include what they ask, it will be credited to your account. *Note: Some of the companies below may NOT offer bonus posts, they may just be accounts I enjoy. Bonus posts are NOT guaranteed. I do not work for any of the merchants listed below. I am simply an affiliate.
Shareasale pays via direct deposit monthly if your account is over the threshold. Minimum is $50. I've been paid out on multiple occasions. Some months are better than others. The best part, you can sign up and then share your two-tier links to your blogger friends to earn anywhere from $1-$20 per referral. :)
Yes, the links below are all my referral links!
This list may update, so be sure to come back and check again!
Bold means I really like the company (and have made money either from sales, bonus posts or both!)
Comment below with what accounts you use. I have more - but these are the ones that sit in the forefront of my mind as I use them the most.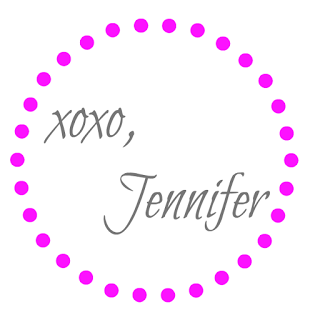 *This post may contain affiliate links. These links earn compensation for me/my blog when you click and/or make a purchase from that link. This does not affect any offers or deals being offered to you. Thank you for your support!*