Christmas is fast approaching so you better get ready for all the shopping you'll be doing! No doubt you'll ask people what they want as their main gifts this year. That one big present they've been dreaming of for months. But, there's still the stocking fillers for you to think about too. Take a look at some of these great stocking filler ideas:
Underwear!
I know, this may sound like an awful gift to get someone. For years underwear is used as a joke gift, a gift you get someone when you can't think of anything else. But, the fact it, people need underwear. And, people like to have cool and funky underwear these days, particularly men! If you're buying stocking fillers for a guy, why not pick them up some cool underwear. You can get them joke underwear or ones with a cool style and logo on. You can't go wrong with a nice new pair of Superman undies as a stocking filler!
Calendars!
Buying a calendar is a great stocking filler idea for anybody. What's awesome about calendars is that there are heaps of different ones you could buy. You can get
New Zeland Calendars
, rugby calendars, puppy calendars. The possibilities are endless! If you have a friend with a particular interest, you can bet there's a calendar for them. Plus, they're relatively cheap too! So they won't put a strain on your purse this Christmas.
Sweets & Chocolates!
This is a timeless stocking filler classic, sweets and chocolates are always the go-to gifts! Simply because everyone loves them. Everybody has their favourite sweets and chocolate, so why not buy them and stick them in their stocking? Also, you can get Christmas themed chocolates and sweets too. What about getting a chocolate Santa and who can forget a classic candy cane?! You can even go the extra mile and package the sweet treats up nicely. Wrap them up and stick a nice little bow on top to make them extra special!
Phone Cases
Another fantastic idea is to get phone cases! Mobile phone cases are all the rage and come in a multitude of styles. Almost everyone has a smartphone these days, and they need to be protected! So,
if you have kids
, a case is the perfect gift for them. They get a funky new case, and you get to ensure the phone you paid for is protected! There are so many awesome cases to choose from, it all depends on who you're buying for. You can get super girly cases or ones from a particular movie or show. If you want to go extra protective, you can find ones that are waterproof with shock absorbers
.
Puzzles
If you want to get something a little different, why not buy some cool puzzles to put in stockings this Christmas? Things like Rubik's Cubes will always go down a treat, as well as the lesser known
Sudoku Cube
! Then you have all manner of other weird and wacky puzzles that are perfect for people of all ages. They can keep family members entertained and win you the 'best gift giver' award at Christmas!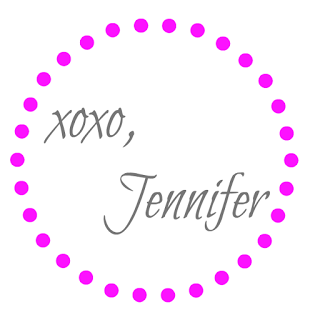 *This post may contain affiliate links. These links earn compensation for me/my blog when you click and/or make a purchase from that link. This does not affect any offers or deals being offered to you. Thank you for your support!*