If your husband's birthday is on the way, it's only natural that you want to spoil him. However, when it comes to treating him, you might have no idea where to start. This is especially true if you don't have as much money to spend on him as you did in the past - once little ones come along, every penny counts.
Even if you can't afford to give him a gift that's as extravagant as you would have in the past, it doesn't matter. You may not be able to spend hundreds on him, but that doesn't mean that you can't spoil him rotten.
Keep reading after the break!
To help you make your partner's
birthday
special, even with a tight budget, I have come up with some handy tips and ideas:
Fill the day with surprises
From the moment he wakes up to when he goes to bed, fill his day with surprise after surprise. These don't have to be expensive things, just small gifts and cute treats that you know he will love.
Wake him up with his favorite breakfast in bed - a fry up,
pancakes
and syrup or a croissant and coffee. If you want to make breakfast extra special, buy a bottle of Bucks Fizz - around $2 each, and join him for a glass.
Hide small gifts around the house, so that throughout the day, he finds them. Pop a present in his wardrobe, by his computer, and in his car, among other places.
Even though your budget is tight, you can still pick up some cute gifts for him. If, for example, he's into collecting something, a great place to find awesome gifts is at
online memorabilia auctions
. If he's a lover of extreme sports, why not get him a voucher for an experience day? You can get some great deals on these, so money shouldn't be an issue.
Even on a budget, you can still book a romantic night or weekend away. If you book in advance, you can get some great savings. Whether you book a hotel nearby or somewhere a little further away, it doesn't matter, just as long as you get to spend some quality time together.
If you like the idea of treating your husband to a nice dinner out, look out for hotel deals that include this. If you have a look at online discount sites, you may be able to find a deal that includes a night's stay, as well as dinner in the hotel or at a local restaurant.
A couple of months before his big day, buy a hamper and start filling it with cute little things that you know he will like. These don't have to be expensive; they just need to be bits and bobs that he'll love.
From a bottle of his favorite wine and a box of the chocolates, he likes, to a DVD and other cute little bits. This might sound expensive, but if you buy each item when it's one sale, it doesn't have to be.
If he isn't a fan of cakes, don't stress, as it doesn't have to be a birthday cake. It can be anything, from some delicious homemade fudge to yummy
brownies
and shortbread. It doesn't matter what you make him, just as long as you know that he will like it.
When money is tight, spoiling your husband on his birthday can seem impossible. However, if you take note of these tips and ideas, it's much easier than you would think.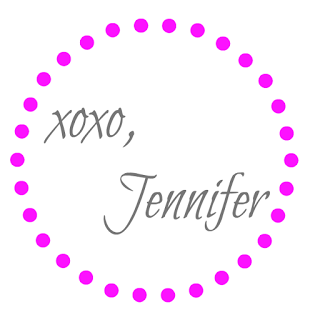 The above post is a sponsored post. Compensation was provided to place this post.
This post may contain affiliate links. These links earn compensation for me/my blog when you click and/or make a purchase from that link. This does not affect any offers or deals being offered to you. Thank you for your support!